Main Content
Chomolhari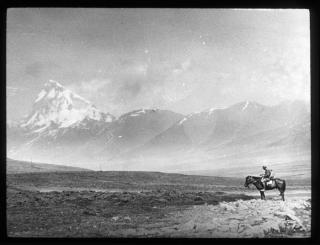 Chomolhari

1924 Everest Expedition
Preparation ... In 1921 The Royal Geographical Society (RGS) and the Alpine Club jointly formed the Mount Everest Committee, Chaired by Sir Francis Younghusband. Its purpose was to organise an expedition to carry out a reconnaissance of the Everest region and to determine by which route the mountain might be climbed. The study would take place from the north on the Tibetan side of Everest as Nepal was closed to westerners...
In Tibet ... It was decided not to send an expedition in the following year but to wait until in the spring of 1924 and return with renewed and well planned determination. There was a change in the Chairmanship of the Mount Everest Committee,...
Everest ... On April 30th the real work began. The load for each of the Tibetans, that consisted on men, women and boys, was 40lbs. Geoffrey Bruce was in charge of operations and tried to make it so the women and boys got the lightest loads but soon found that this was contrary to the custom. The Tibetan way was simpler and to them more satisfactory...
Summit Attempts ... Plans were made for the summit teams. Mallory and Bruce would be the first pair and Somervell and Norton the second. Odell and Irvine were to be supporters at Camp IV and Hazard was to remain in Camp III.